House System
House Shields 2019-2020: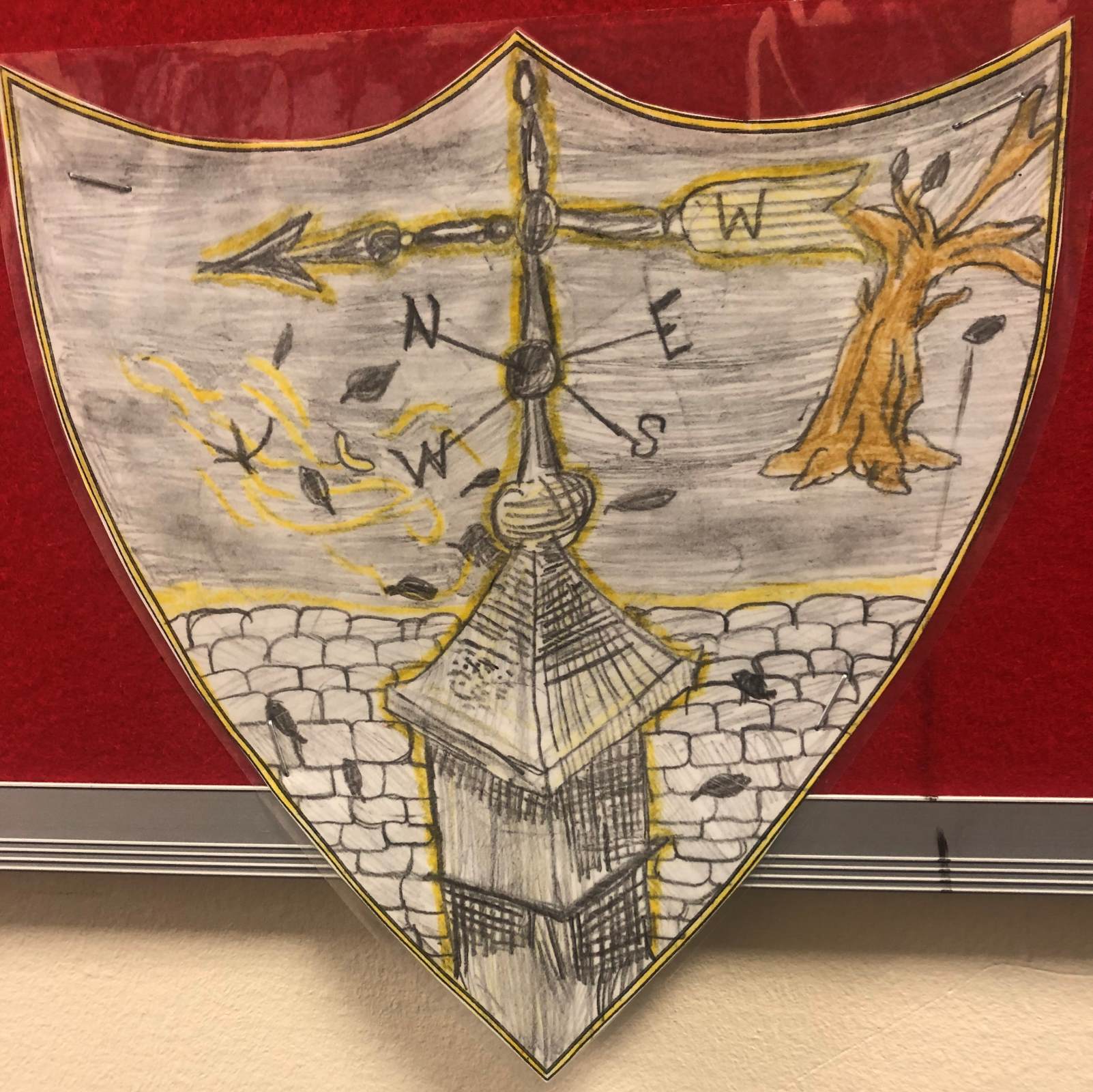 Fire Earth Water Wind
by by by by
Leah (Ospreys) Mason (Beech) Layla B (Ospreys) Jimmy (Swans)

The House Captains picked 3 designs they liked best from their house and then Mrs Leach picked the winning designs without knowing the artist's names or classes.
We have four houses to encourage the children to be part of a team - when we have house events the children are split into groups across all ages to give each other support and work together. House points are announced each term which the children find very exciting. The children work hard to get house points knowing that at the end of the year the house with the most points gets a treat. Last year the winning house received extra play time altogether in the Key Stage 2 playground.

We will be having sports, art and poetry events and some lunch time activities too, building up to the main house event in July - Sports Day! House coloured t-shirts can be worn for all these events.
House Captains are chosen at the beginning of each term.